Manufacturer's Representative
Municipal Water and Waste Water Markets
Sales and Factory Authorized Service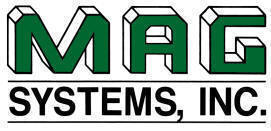 846 S. Myrtle Avenue #2
Monrovia, CA 91016
Tel: (626)359-8868
Fax: (626)359-6847
sales@mag-systems.net
Company Profile
MAG Systems, Inc. specializes in the application of process control instrumentation, flow meters and analytical equipment used by the professionals operating and maintaining water plants, pumping stations, lift stations and waste water treatment plants.
We welcome inquiries from end-users from Southern California and Southern Nevada, contractors bidding public works projects and engineers in our territory who are designing water and waste water plants anywhere in the world.
MAG Systems, Inc. has been a member of the Instrument Society of America (ISA), the Water Environment Federation (WEF) and the American Water Works Association (AWWA) since 1979.
We have three employees:
Keith Magee - Sales
Steve Jensen - Sales
Karen Stone - Office Manager